We have received the following email from our Barcelona partners:
"You may have seen on the news that the situation in Catalonia between pro-independence and against is getting worse. Last Monday a condemnatory sentence by the General Court against the pro-independence politicians was announced.
That has caused a huge reaction in all Catalonia territory, with 110 flights cancelled from Barcelona Airport in one day, and cuts of the main roads throughout the territory. Also, maybe you've seen last night images of Barcelona city centre literally on fire.
This next Friday, the 18th, a strike has been confirmed. At the moment, one the dockers union has confirmed they'll go on strike. Several popular associations are already marching in all the territory in order to keep on blocking main roads and, for sure, airport again.
We are doing our best to develop the activity under normal conditions. But due to the circumstances we cannot assure no shipment will be affected. In any case, we will giving information case by case"
They have also provided a map of the affected roads which is featured below.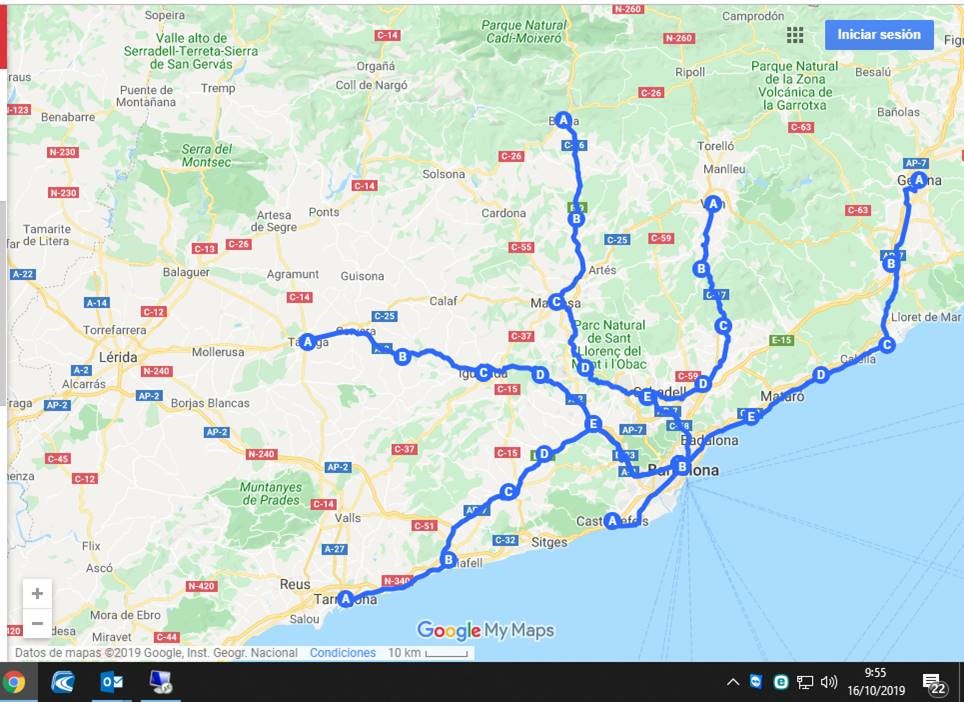 Naturally, we cannot guarantee collections and/or deliveries being made in a timely manner but will do everything possible to keep clients informed. Please speak with our operational team for any particular updates.
Posted on Tuesday, March 17th, 2020
Yet another coronavirus service update. As each country's efforts to contain and deal with the spread of coronavirus are stepped up, uncertainty and confusion seems to be the primary topics of conversation. Some countries are restricting movement and even closing off their borders. This is primarily for the public. The transport of goods by road […]
Read More
The aim of Ital Logistics is to provide a quality, reliable and personalised service with openness, honesty and integrity and to always perform to the very best of our abilities.
"
Thanks to Derek
Phil. I would like you to pass on my thanks to Derek Heap. On Friday night and Saturday, Derek helped solve a problem on a delivery to Milan – it was much appreciated. If the delivery had failed, it would have caused severe problems for one of our major clients. Thanks again.
"
Sea
Find out more
Air
Find out more
Multimodal
Find out more
Cross Trade
Find out more